Organization Name:
Water's Edge Festivals & Events
Organization Description:
Water's Edge Festival & Events (WEFE) was incorporated in 2011 with the mandate to organize the annual Redpath Waterfront Festival in Toronto. Their objectives include: producing exceptional family festivals; providing a strong economic impact for Toronto and Ontario; and building strategic partnerships locally, regionally and nationally.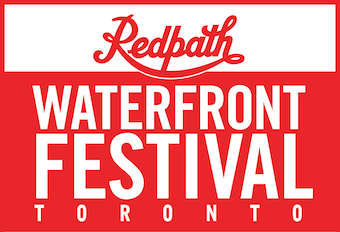 Organization Website Link:
Facebook
Twitter
---
Project Name:
Ontario 150 Tour - Celebrating Canada's Sesquicentennial
Project Description:
This application is for "Ontario 150 Tour - Celebrating Canada's Sesquicentennial", that will be taking place in various locations around the province from June 30 to August 7, 2017. The Redpath Waterfront Festival in Toronto will launch a tour which will see stops in Owen Sound, Sault Ste. Marie, Midland, Amherstburg, and Brockville. Enhanced programming includes: (1) Royal Canadian Navy programming: will include a Naval Frigate, a "Dive Truck" where visitors can try on the equipment, as well as the RCN Bus, which acts as an interactive exhibit about the life of a Naval Cadet, and the inaugural "Navy Chef Cook Off"; (2) a Lumberjack Show featuring log rolling, tree climbing, chainsaw cutting and axe throwing; (3) an "Emerging Artists Showcase" featuring a selection of Ontario musicians showcasing their talent each weekend. Organizers hope to partner with the Canadian Country Music Awards on programming; (4) "Aqua Dogs": a K9 dock diving show that includes various events like high jump, long jump and speed retrieve; (5) "Rhythm of a Nation": several performance zones featuring Aboriginal, Celtic, French, European, Afro-Caribbean and Asian music and dance; and; (6) the World's Largest Rubber Duck. The duck (which stands 619 feet tall (just over 6 stories), 799 feet wide, and 899 feet long) will be dressed in Canada 150 branding.

City:
Toronto
Region:
Toronto
Start Date:
2017-06-30
End Date:
2017-08-07
Amount Funded:
$100,000.00
Case study: