Organization Name:
Fringe of Toronto Theatre Festival
Organization Description:
The Toronto Fringe is part of the "Fringe movement" – a worldwide network of indie theatre festivals. As the name suggests, the movement is about celebrating under-represented voices and those on the margins of the performing arts world. It's a festival where anyone can put on any show, without having to pass through a jury – where theatre students can mount their first production outside of school, where emerging artists can get their big break, and where established artists can test out new work. It's a festival where audiences come for the adventure and the community as much as for the plays themselves.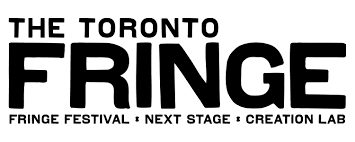 Organization Website Link:
Facebook
Twitter
---
Project Name:
The New Fringe Club at Scadding Court
Project Description:
This application is for "The New Fringe Club at Scadding Court" take place in Toronto during the Toronto Fringe Festival, July 5 to 16, 2017. The Fringe Club had been previously situated in the parking lot of Honest Ed's. Due to the planned demolition of the site organizers have decided to move the Club to The community centre and park at Scadding Court. The new venue, consisting of 3,000 sf parking lot, a 15,000 sf hockey rink, and Alexandra Park, will allow a considerable expansion of free programming in 2017, including: (1) family friendly shows (acrobats, circus performers and musicians) programmed by Prologue to the Performing Arts; (2) the Fringe Music Series presented by the Drake Hotel on opening night and Thursdays through Saturdays. The series will be free in 2017 to build an audience for future years, which will be ticketed; (3) "Toronto's Largest Yard Sale and Fringe Flea". Co-hosted with the Scadding Court Community Centre, the market will feature 65 booths and presents a great opportunity to expose the Festival to new audiences; and (4) daily special events such as board game night, karaoke sing along, and paint night.
City:
Toronto
Region:
Toronto
Start Date:
2017-07-05
End Date:
2017-07-16
Amount Funded:
$100,000.00