Organization Name:
Power Plant Contemporary Art Gallery
Organization Description:
The Power Plant is Canada's leading non-collecting, public art gallery dedicated exclusively to contemporary visual art from Canada and the world. It is a vital forum for the advanced artistic culture of our time that offers an exceptional facility and professional support to a diverse group of living artists while engaging equally diverse audiences.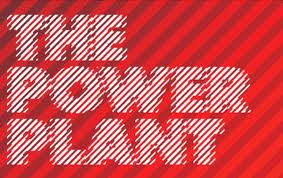 Organization Website Link:
Facebook
Twitter
---
Project Name:
The Power Plant's 30th Anniversary Year
Project Description:
This application is for "The Power Plant's 30th Anniversary", taking place in various locations around Harbourfront from January 1, 2017 to March 31, 2018. This application includes three exhibition seasons and a series of new public programs that will celebrate the Gallery's anniversary, as well as that of Ontario and Canada. Almost all of this programming will be free thanks to funding provided by the Gallery's "All Year All Free" partnership with BMO Financial Group. Programming will consist of: (1) Three exhibitions (titles pending) will explore Canada and its inhabitants through three lenses: (i) First Nations culture that existed on this land prior to Confederation with Maria Hupfield (Wasauksing First Nation, Georgian Bay, ON); (ii) the first wave of colonialism and immigration with Kapwani Kiwanga (Hamilton, ON) and Jonathas de Andrade (Brazil) coinciding with Black History Month, and Michael Landy (England) will develop a site-specific work examining Canada's relationship and (iii) and immigration as the central element to Canadian identity today with Latifa Echakhch (France/Switzerland/Morocco) and Alfredo Jaar (Chile) will create a sound installation celebrating the future of Canada; (2) The "'30 for 30' Artist Band Birthday Bash" which will feature musical performances by artists known more for their visual art practices. A $30 donation will be required to attend; (3) A "Summer Season Celebration" will include an installation by Ydessa Hendeles that will take over the entire gallery and programming that will activate the waterfront terrace. Organizers will collaborate with partners to steer the music program and to develop unique, interactive projects in the external environment; (4) "The Creative Time Summit", a NYC-based organization that has commissioned and presented notable public art projects worldwide for 40 years. The international, high profile partnership between The Power Plant and Creative Time will see the Power Plant host their annual international Summit in Canada for the first time, an event that is expected to attract between 1000 and 1500 attendees; and (5) "How the Americas Forget / How the Americas Remember", an international conference hosted in partnership with Wilfrid Laurier University's Centre for Memory and Testimonial Studies.
City:
Toronto
Region:
Toronto
Start Date:
2017-01-01
End Date:
2018-03-31
Amount Funded:
$135,000.00