Organization Name:
Ottawa International Jazz Festival
Organization Description:
The Ottawa International Jazz Festival aims to advance the appreciation and knowledge of all music, in particular jazz, by programming music that richly underscores the continuing creativity and diversity of the artists and the music itself. The Festival is an annual multi-day, multi venue event (and includes year round activity) celebrating the diversity of the artists to be found in the jazz milieu and other genres that offer creative connectedness. The Festival also aims to pursue education objectives that enrich and empower the young jazz players in our community and across Canada.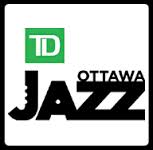 Organization Website Link:
Facebook
Twitter
---
Project Name:
Capital Jazz and Musical Extravaganza
Project Description:
This application is for the "Capital Jazz and Music Extravaganza: creating THE capital music experience for 2017" taking place at various locations around the National Capital Region from June 20 to July 3, 2017. In 2017 the Festival will feature several new venues, new innovative programming, and a higher calibre free concert than has been offered in the past. Enhancements include: (1) new venues that will include: (i) the auditorium and several small spaces for 'pop-up' concerts at The National Gallery, (ii) three spaces at La Nouvelle Scene, and (iii) a new outdoor stage at City Hall; and (2) new programming that will include: (i) an additional free day of programming at Confederation Park with a high profile marquee artists (Arcade Fire, Sarah McLachlan, Tom Jones, Norah Jones, Stevie Wonder were cited as examples); (ii) several intimate "pop-up" concerts at the NAG; (iii) a series of 'seated' jazz performances for those unable or unwilling to stand as is required at much of the Festival's shows; (iv) a series of mystery concerts featuring artists from one of the main stage shows with a 'reveal' on CBC Radio the morning of the concert; and (iv) a ticketed late night series called "The Midnight Ramble" that will run until 2am.
City:
Ottawa
Region:
Southeastern Ontario
Start Date:
2017-06-20
End Date:
2017-07-03
Amount Funded:
$200,000.00