Organization Name:
Hot Docs
Organization Description:
Hot Docs Canadian International Documentary Festival was founded in 1994 to advance and celebrate the art of documentary filmmaking. Hot Docs is North America's largest documentary festival, conference and market. Each year, the Festival presents a selection of more than 180 cutting-edge documentaries from Canada and around the globe. Through its industry programs, Hot Docs also provides a full range of professional development, market and networking opportunities for documentary professionals.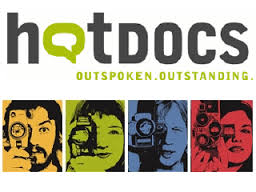 Organization Website Link:
Facebook
Twitter
---
Project Name:
Hot Docs 2017: Immersive Documentary Experience
Project Description:
This application is for the 2017 Hot Docs Festival that will take place April 27 to May 7, 2017. The 24th edition of the Festival will feature several new programming initiatives under the banner of the "Immersive Documentary Experience". New or enhanced features include: (1) enhanced "DocX" programming. Piloted in 2016, this series of interactive virtual reality (VR) films will include an international call for submissions, the inclusion of a full slate of current VR technology, on-site 'docents' to guide participants, and 10-15 interactive/VR documentaries at a dedicated venue; (2) The new "Culinary Docs" program pairing food related films with local chefs and their restaurants. Potential; partners include: Bar Italia, Brassaii, Bodega Restaurant, Crush Wine Bar, Ciao Wine Bar, Harvest Kitchen, Insomnia, Jules Bistro, Le Select Bistro, Moroco Chocolat, Parts & Labour, The Spoke Club, Southern Accent, 93 Harbord, and the Roxton; (3) "Made in Japan", 15-20 screenings of five to eight films from the region; (4) Enhanced filmmaker conversations and salons. Led by a professional moderator these talks will include filmmakers, artists, and experts in the subjects considered in the films; and (5) Expanded "Neighbourhood Screenings" program, where the Festival sets up film screenings outside of the downtown core.
City:
Toronto
Region:
Toronto
Start Date:
2017-04-27
End Date:
2017-05-07
Amount Funded:
$135,000.00