Organization Name:
Greek Canadian Community Centre of London and Vicinity (GCC)
Organization Description:
Founded in 1983, the Greek Canadian Community Centre of London and Vicinity (GCC) was formed to celebrate Greek culture and heritage. From 1988 to 1998 the GCC hosted "A Taste of Greece" as part of a larger city-wide multicultural festival called "Panorama" (formerly "Cavalcade"). In recent years the organization has not fulfilled its original mandate, focussing instead on the banquet hall operations which is their main source of revenue. The GCC has decided that they will once again stage an annual cultural festival beginning in 2017 .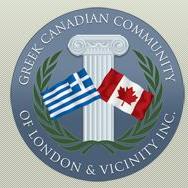 Organization Website Link:
Facebook
Twitter
---
Project Name:
A Taste of Greece
Project Description:
This application is for "A Taste of Greece, London", taking place at the Greek Canadian Community Centre in northwest London from May 19-21. The GCC is reviving this once-popular event in hopes of recreating successes of the past. The main attraction of the event will be traditional Greek dancing and music by OPA, an eight piece band that was featured in "My Big Fat Greek Wedding". In addition, there will be several traditional dance troupes from other communities in the the province, and as far away as Vancouver. There will be five shows daily. Organisers are in the process of booking high profile performers from Greece which may include Glykeria, Eleutheria Arvanitaki or Effie Thodi. The festival will also feature Greek cuisine, traditional shadow puppet shows, and exhibits on Hellenic art and history.
City:
London
Region:
Southwestern Ontario
Start Date:
2017-05-19
End Date:
2017-05-22
Amount Funded:
$15,000.00