Organization Name:
Royal Conservatory of Music - Koerner Hall
Organization Description:
The Royal Conservatory is one of the largest and most respected music education institutions in the world, providing the definitive standard of excellence in curriculum design, assessment, performance training, teacher certification and arts-based social programs. The mission of The Royal Conservatory, to develop human potential through leadership in music and the arts, is based on the conviction that the arts are humanity's greatest means to achieve personal growth and social cohesion. The curriculum for the study of music developed by The Conservatory has become Canada's national standard and its broad use has served to bind together the people of the nation with the thread of shared creative experiences.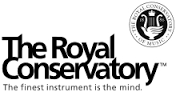 Organization Website Link:
Facebook
Twitter
---
Project Name:
Various Elements of the 2016/17 Season
Project Description:
This application is for "Various Elements of the 2016/17 Season", including a Canada 150 program, that will take place between October 1, 2016 and June 2, 2017. The six new or enhanced additions include: (1) "Koerner Hall Free for All": as part of the Bloor St. Culture Corridor's Culture Days Hub, the stage in Koerner Hall will be open on Saturday, October 1, 2016 to anyone who wishes to perform for 5 minutes. Over 120 performers will be featured and the event will be co-hosted by Mervon Mehta and singer/songwriter Blair Packham (total attendance - 908); (2) " Canada 150 Events": a series of 14 concerts between November 2016 and May 2017 that will showcase the full diversity of Canadian music (total attendance - 11,583); (3) "Sunday Interludes"; A series of eight free Sunday afternoon concerts between October, 2016 and June, 2017 that aims to introduce the RCM to a diverse audience through concerts that span several genres (total attendance - 1,824 (8 concerts at 228 per); (4) "Live at Koerner Hall", free web-casting of up to 15 RCM concerts that will act as a marketing tool. The broadcasts will feature a short welcome video for out of town viewers that will include information on the Bloor St. Culture Corridor, area hotels, and other tourism related information; (5) "New Canadian Global Music Orchestra": The RCM will host a roster of international musicians who now call Toronto home to come together to create new musical collaborations The project will culminate in a grand finale performance on June 2 at Koerner Hall and, pending additional funding, tour across Canada during the sesquicentennial summer (total attendance - 861); and (6) "21C Music Festival 2017": The fourth edition of the Festival will include an entirely new lineup that will feature nine concerts and over 45 works, at least 21 of which will be world, Canadian, or Toronto premieres. RCM hopes to partner with MOCCA again in 2017 to curate visual and performance art in the lobbies and outdoors throughout the festival (total attendance - 4,209).
City:
Toronto
Region:
Toronto
Start Date:
2016-10-01
End Date:
2017-06-02
Amount Funded:
$125,000.00